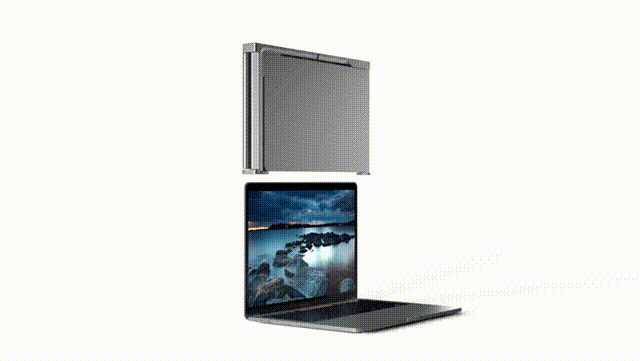 PORTABILITY & POWERFUL SCALABILITY

Tri-screen Pro takes portability to a whole new level with its advanced design and convenient features. Lightweight and foldable, it easily fits into any laptop bag or backpack, making it the perfect travel companion for business trips or remote workdays.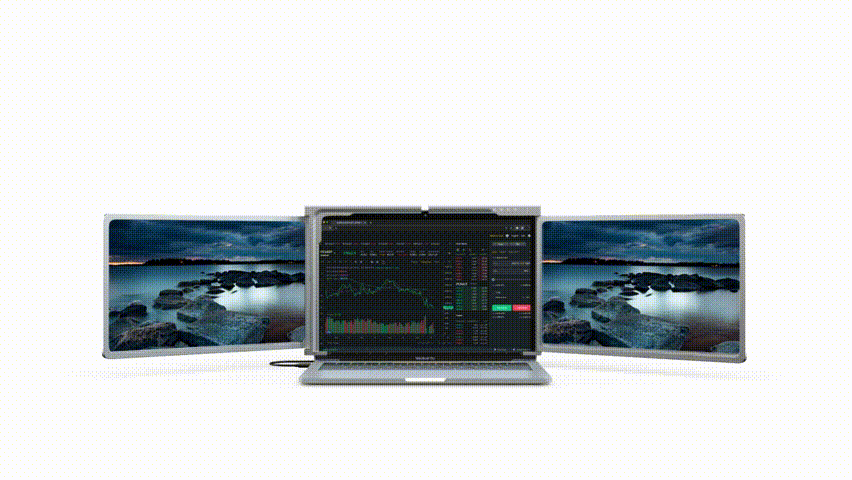 Tropire is multi-mode. You can choose to display the same or different content on your three screens. Also, you can connect other external video input devices, which means Tropire can handle multiple situations in your daily life.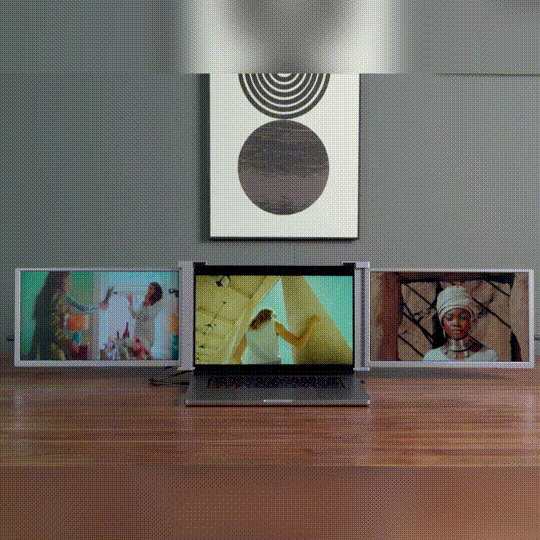 Compatible: Including Mac (M1, M1 Pro, M1 Max & M2), Windows, Android and Linux.

Why choice the Tropire Pro?

Add the World's Most Advanced 2k screens to your laptop.
Boasting 2K resolution

Experience the ultimate ergonomic design with a 10-level stand, offering customizable viewing angles and unparalleled comfort.

Expand Your View: Immerse yourself in a panoramic display, unlocking new levels of creativity and enhancing your visual experience.

According to statistics, silver is suitable for all color schemes, making your laptop stand out and become the focus of the audience.
FREQUENTLY ASKED QUESTIONS

Will the Tri-screen Pro work with my laptop?

Does Tropire ship to my country?

Free shipping worldwide by Fedex/DHL.

How Do I Connect My Laptop If It Doesn't Have Two USB-C Ports?

While dual USB-C connections provide the easiest set up, not every laptop will have 2 video capable USB-C ports. If your laptop does not have 2 USB-C ports, it most likely does have at least one HDMI Port. This will be a simple setup as well!
What Is The Return Policy & Warranty For The Tropire Tri-Screen Pro?

The Tropire Tri-Screen Pro comes with a 30 day return policy and a 1 year warranty.

How long will it take to get my orders?

We do offer free shipping worldwide, the delivery time is 6-12 days.

What does the shipping cost?
Deliveries made via our website (tropire.com) are FREE worldwide. There are no hidden charges on product price; we give you the best price at market value. On the other hand, we deliver via DHL/FedEx to areas that can be reached through this means.

Can Windows system support Tropire monitors?
Yes, the windows system supports Tropire monitors.
Who can use the dual monitor for a laptop?
Tri-screen Pro is the right choice for anyone who wants to have the best experience coupled with higher efficiency. From programmers to stock/forex traders to bloggers and engineers, among others, with the desire to make their work a lot easier for productivity.
Is the Tri-screen Pro portable?
Sure! The size of Tri-screen Pro is 14 inches and the weight is 3 pounds. It can be easily put into a backpack, which is convenient for travel and business trips.
You can contact us through our Email: support@tropire.com
We will be happy to assist you.

1.Tropire Tri Screen Pro x1
2.USB-C To USB-C cables x2
3.USB-A To USB-C cable x2
4.HDMI Cable ×2
5.User Manual x1
6.Carry Bag x1





Tropire Tri-Screen Pro 13.3 inches Laptop Screen Extender
I really like it, took me a while to install it but it works perfectly now
Ive had a few different portable monitors that have worked well, but Tri-screen Pro took it to a new level. Being able to create a triple display with the monitor and my laptop when I travel has made my job much easier, and I am able to be just as efficient while traveling as I am at home.
Tri-screen Pro is perfect for working at home. Whenever Im comparing reports, its so helpful to have two windows to review while I use a third for my own reporting. They easily attach to the back of my laptop and look pretty sweet too! My partner says I look like Im about to land a shuttle on the moon.
Perfect for vacations or working in the car! This is exactly what I needed and allows me to be most productive while working on the go!
Super simple to setup and plug and play. Use it for work when I have multiple excel sheets. A must-have and it became my permanent setup since it's works so well and quick to move around if I want to have a new spot to sit and work.